Carpal tunnel syndrome is a condition caused by entrapment or compression of the median nerve. It mainly affects the hand and forearm and is manifested by symptoms such as pain, numbness and tingling.
Therefore, we would like to inform you about the causes of this disease and its treatment with cryotherapy. If you want to know how to use hot and cold gel packs to relieve carpal tunnel pain in the wrist, read on.
What is the best ice gel pack for carpal tunnel?
Size: One size fits all
Colours: Grey and Black
Material: Breathable
No. of products: 1 Piece
Uses: Rehabilitation and sport
Always Flexible
High Quality
Full Pack
Extra-Strong Velcro
Ergonomic design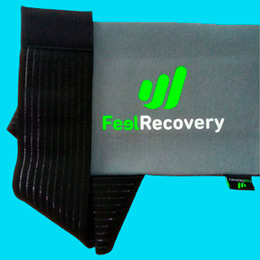 Extra-Strong Velcro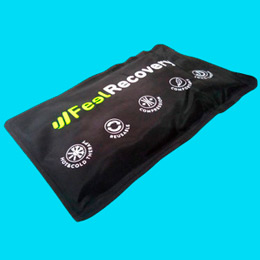 High Quality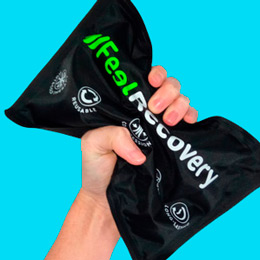 Always Flexible
Adjustable Velcro strap
Microwave safe
Hot/cold therapy
Quality materials
Medium flexibility with cold therapy
Only one per order
With the Gelpacks Direct therapeutic elbow support, you'll keep your joint aligned and pain-free
while recovering faster from the symptoms of tennis elbow and golfer's elbow syndrome. Its adjustable strap design allows you to keep your elbow aligned to prevent further injury and reduce inflammation and pain. It's perfect for use with heat or cold therapy and, thanks to its versatility, you'll be able to combat symptoms of tendonitis, arthritis and bursitis.
Its velcro fastening system will prevent slippage, without losing flexibility in movement. To apply heat, you only need to place the thermal wrap in the microwave for two minutes and, if you want to combine it with the effects of cold, you will have to freeze it for 2 hours. Please note that the material may cause irritation and the compression may be insufficient.
Flexible when frozen
Large size
Not suitable for heat therapy
The quality materials and technology applied in the Medcosa gel cold pack is
ideal for golfer's elbow injuries and pulled elbow muscles
. Just hold down the pack with your hands and the swelling will disappear from the affected area. It is reusable and flexible, so it easily adapts to the body of both women and men.
After a hard workout or a long time sitting in the office, you can't stop using this sports ice pack to take care of your health. Its use is simple, just place the heating pad in the microwave or refrigerator for the recommended time to achieve the ideal temperature that will help improve blood circulation. It is important to consider that, as it does not have a cover or strap, comfort is often lacking for some patients.
Microwave safe
Quality materials
Hot/cold therapy
Fully adjustable
gentle wash
One size only
The neoprene material and the type of TheraPAQ thermal ankle wrap that is produced around the joint
generates the accelerated elimination of toxins accumulated
in the tissue fibres. You can apply cold therapy by placing the thermal pillows with refrigerant in the freezer for one to two hours until the desired medical temperature is reached.
You can use it during the summer because the fabric is breathable and evaporates moisture, which helps to improve comfort and prolong the wearing time. The pair of gel packs are reusable each time you use them in the fridge or microwave, so the durability is good. Keep in mind that, in some user situations, the compression was ineffective and uncomfortable to wear.
Material: Nylon
Uses: Various body areas
Type of adjustment: Velcro strap
Cover: Yes
No. of units: 2 Gel Packs
Velcro strap adjustment
2 Gel packs per order
Little flexibility when freezing
For faster recovery from a hip impingement or sciatic nerve inflammation,
we recommend the use of a pair of Magic Gel sports bags. The adjustable strap design provides the necessary compression to stimulate vascular dilatation and help oxygen exchange with the hip muscles and tendons. It is ideal for relieving menstrual cramps and improving joint range of motion in people with arthritis.
This handy pack of two hot and cold pads with adjustable straps is very easy to use because you only need to get the temperature you are looking for via the microwave or refrigerator. After that, you will have to apply it on your back and adjust the strap until you get the ideal pressure. Please note that, for some users, the temperature retention system was insufficient.
Heat/Cold Therapy
2 pieces per order
Not very flexible after freezing
The pair of Trading Innovation reusable gel pads
are ideal for use on the knee and any other joint
that is inflamed. It is simple to use, just microwave the red gel pack for one minute to achieve the desired temperature. Meanwhile, you can cool the blue heating pad in the refrigerator for about two hours to achieve the therapeutic cold needed to stimulate muscle relaxation.
The quality of the materials prolongs the lifespan thanks to the technology used in the reusable heating pads, although they are also suitable for cooling food. You can take this versatile product recommended for women and men with arthritis or patellar tendonitis pains without spending extra money. The lack of adjustable straps may hinder efficiency because you will need to hold this product in your hand all the time to transmit the temperature.
Video: How to use hot and cold gel packs?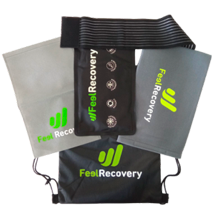 Types of hot & cold packs you should know about
What are the causes of hand and wrist pain due to carpal tunnel syndrome?
The carpal tunnel is a narrow passage in the wrist made up of bones and ligaments. It is crossed by the flexor tendons of the fingers and the median nerve. This nerve is responsible for feeling in the fingers (except the little finger) and for controlling the muscles at the base of the thumb.
Carpal tunnel syndrome is an injury characterised by pain, numbness, weakness and tingling in the hand and forearm. It occurs when the median nerve in the carpal tunnel is compressed or pinched.
However, in most cases, the injury is due to a combination of several of the following risk factors associated with carpal tunnel syndrome:

Genetic inheritance: Some people have narrower carpal tunnel than normal or have anatomical features that reduce the space for the median nerve. These features can be inherited.
Repetitive activities: Activities that involve repetitive or forceful manual manoeuvres over long periods of time or cause microtrauma. These can create increased pressure on the median nerve. The frequent use of vibrating tools is highlighted as a risk factor here.
Pregnancy and menopause: During these periods there is increased water retention, which can increase pressure in the tunnel.
Rheumatic or inflammatory diseases: This is the case with rheumatoid arthritis, which can inflame the synovial membrane of the flexor tendons, putting pressure on the median nerve.
Depositional diseases such as amyloidosis and mucopolysaccharidosis: these lead to abnormal accumulation of proteins in the body and are often associated with carpal tunnel syndrome.
Diseases that lead to nerve damage: Chronic diseases such as diabetes increase the risk of nerve damage, especially to the median nerve.
Medications: This injury can be caused by taking certain medications. These can include aromatase inhibitors (anastrozole), oral anticoagulants and bisphosphonates used to treat osteoporosis.
Fracture, dislocation or deformation of the wrist bones: This can change the spacing and increase pressure on the median nerve.
Obesity: Overweight people are more prone to this condition.
Gender: This injury affects more women than men. This may be because the female carpal tunnel is usually smaller than the male carpal tunnel.
Age: This syndrome is more common in people between the ages of 30 and 60.
It should be noted that this injury can be treated in the early stages with simple measures such as immobilisation of the wrist, corticosteroid infiltration, rest and cold therapy. However, if not treated in time, symptoms may worsen and surgery may be required.
Benefits of ice gel packs to reduce carpal tunnel syndrome
Cold therapy is recommended for the treatment of carpal tunnel syndrome. This method is particularly effective in relieving pain and inflammation. You can use a hot-cold gel pack like the ones we offer for this purpose.
Below we explain the main advantages of cryotherapy in the treatment of carpal tunnel syndrome:

Anti-inflammatory effect: Cold causes the blood vessels to narrow, a process called vasoconstriction. This leads to a reduction in blood flow, which reduces and prevents inflammation. In addition, some studies claim that low temperatures promote the presence of anti-inflammatory agents and reduce the level of inflammatory substances.
Analgesic effect: Cryotherapy can significantly reduce pain. On the one hand, it numbs the nerves by reducing the transmission of nerve impulses that indicate pain. Indeed, cold can relieve pinched nerves, which is crucial in the case of carpal tunnel syndrome. In addition, low temperatures relieve pain associated with swelling due to their anti-inflammatory effect.
Relieving muscle spasms: cold has a relaxing effect that relieves muscle tension. It is therefore able to reduce spasticity or muscle spasms.
How can you use ice gel packs to relieve inflammation in the wrist and hand?
Hot and cold gel packs are ideal packs for cryotherapy or heat therapy. The best thing about them is that they can reach both high and low temperatures and fit comfortably on the body.
It is worth noting that some of our products are equipped with compression straps to ensure maximum adaptation to the injured area. They also have a protective cover that prevents direct contact with the skin and provides maximum comfort during use.
Using cold gel pads to relieve carpal tunnel pain is very simple, just follow these steps:

Put the pack in the fridge or freezer for two hours.
After this time, take the pack out of the fridge and check the temperature. Depending on what you plan to do, cool it further, leave it outside to warm up a bit, or move on to the next step.
Place the pack on the appropriate wrist for about 20 minutes.
You can adjust it with the compression strap that comes with our packs, but don't make it too tight. Remember that we are trying to reduce the pressure on the median nerve.
It is recommended that this procedure be done 3 to 4 times a day for the first 3 days after the injury.
You then need to immerse your hand in cold water for a further 15 seconds. This process can be repeated for 3 minutes. Another way to relieve carpal tunnel pain in the wrist is to do a heat massage or self-massage for at least 5 minutes per session.
The best hot and cold gel packs for pain relief